Caregivers (Family and Hired Caregivers)
The better care we give your caregiver, the better they can take care of you.  And many caregivers find it is easier to take care of someone else than themselves.
This page will address the needs of caregivers as well as what you may need to manage people who are caring for you or for someone you are advocating for.
Some basic ideas for caregivers are:
Be able to ask for help, accept help, and say 'No' when a task is too emotionally or physically hard.

Always say yes when someone offers to help you. You may need to say "Yes, I'm not sure how at the moment."
Someone else can help pay bills, run errands, visit, set up appts
Can the person you are caring for give you a shoulder massage?

Look for moments of calm, gratefulness and beauty
Squeeze in 1 and 5 minutes of stretching, breathing, aerobics and strengthening though out the day while you wait.
When you are worried about the person's safety, answers to these questions will help you find safe levels of supervision.

Can they recognize a problem?
Can they solve it?
Can they learn from their mistakes?

If you are putting off a medical procedure because of your caregiving responsibilities, that may be a sign that you need to share your story with someone who can help you gain perspective.
Determine each person's resources: time, money, physical strength, emotional flexibility, organizational skills, skills to negotiate with the health care system, ability to communicate at appointments, accounting skills.
Share roles, even if some people live far away: You needn't live close to make doctor's appointments, manage the finances, order medications, negotiate over the phone, send money, offer respite services, send thank you notes.
Involve the children in a role they can succeed in so they feel important and included
Home Health Aide: provided by an home health agency for about one hour a couple of times a week primarily for bathing
Companion care: Visitation only
Personal Care: hands on care, walking/transferring assist, bathing, dressing
Homemaking aide: errands, housekeeping, meal preparation
Hire a private aide or through an agency?
Issues to consider are listed below. Agencies are listed in the phone book under "Home Health Services."  This section of the phone book also has Home Health Agencies which are different, they provide periodic skilled care (RN, OT, PT, ST, HHA, SW) not ongoing care.
Back up help if the aide is sick
Supervision and who you can call if there is a problem
Workers' Compensation
Employment Taxes
Liability Insurance
Resources that might be helpful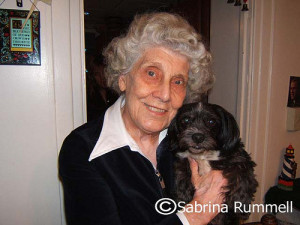 We would be glad to talk to you about the benefits of therapy provided in your home, and the resources we can bring to your specific needs. We have therapists in San Francisco, San Mateo, San Jose and Santa Cruz counties, and beyond.
Phone: (408)-358-0201
Confidential Fax: (877)-334-0714
MAILING ADDRESS ONLY
(We come to you!)
18875 Old Monterey Rd
Morgan Hill, CA 95037-3094